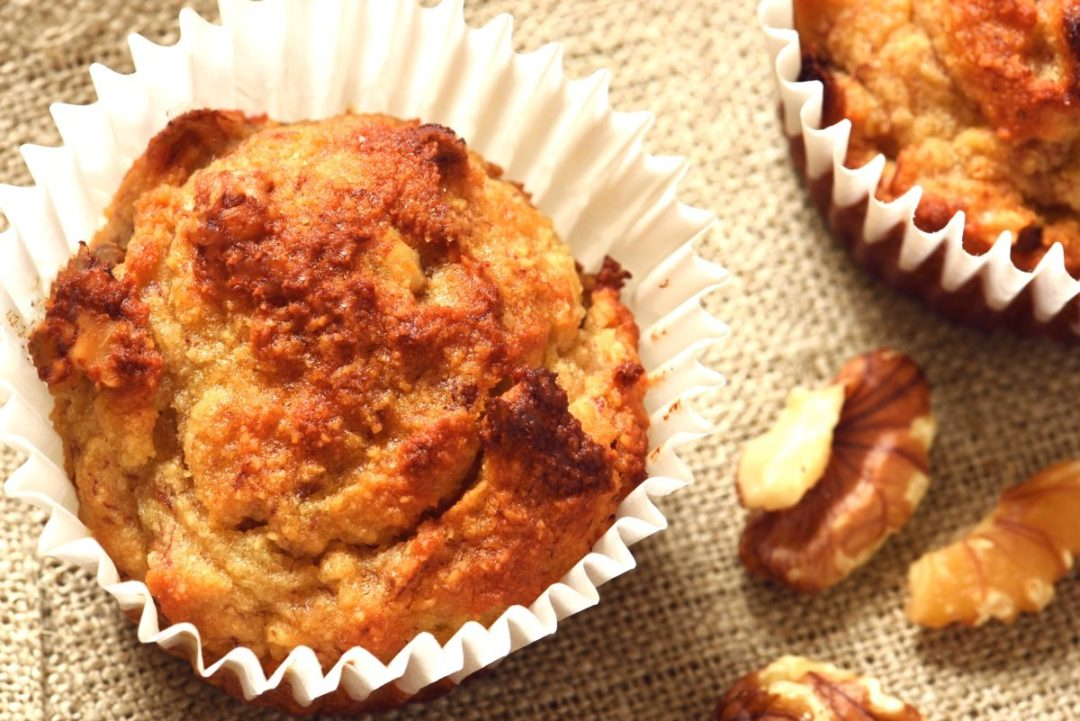 These muffins are as delicious as banana bread. Each muffin has 4-5 g of carbs.
Ingredients
2 ripe bananas
1 tsp vanilla
1 1/2 cup almond flour
2 tbsp avocado oil
1/2 cup chopped pecans
2 tsp flax meal + 6 tsp warm water
Method
Preheat oven to 350 F
Line muffin tray with muffin cups
Make flax egg: mix flax meal and warm water in a cup. Set aside for 7 minutes.
Mash bananas in small bowl.
In a large bowl, mix almond flour, salt.
Add oil, vanilla to the flax egg.
Combine dry and wet ingredients and mix well.
Fold in pecans.
Transfer the batter to the muffin cups with an ice cream scoop. Bake for 27 minutes*.
Take out of the oven and let it cool for 15 minutes.
Notes
Makes 12- 14 medium sized muffins
*Insert a tooth pick in the center of the muffins. The toothpick should come out clean. If not, then bake for a few more minutes.