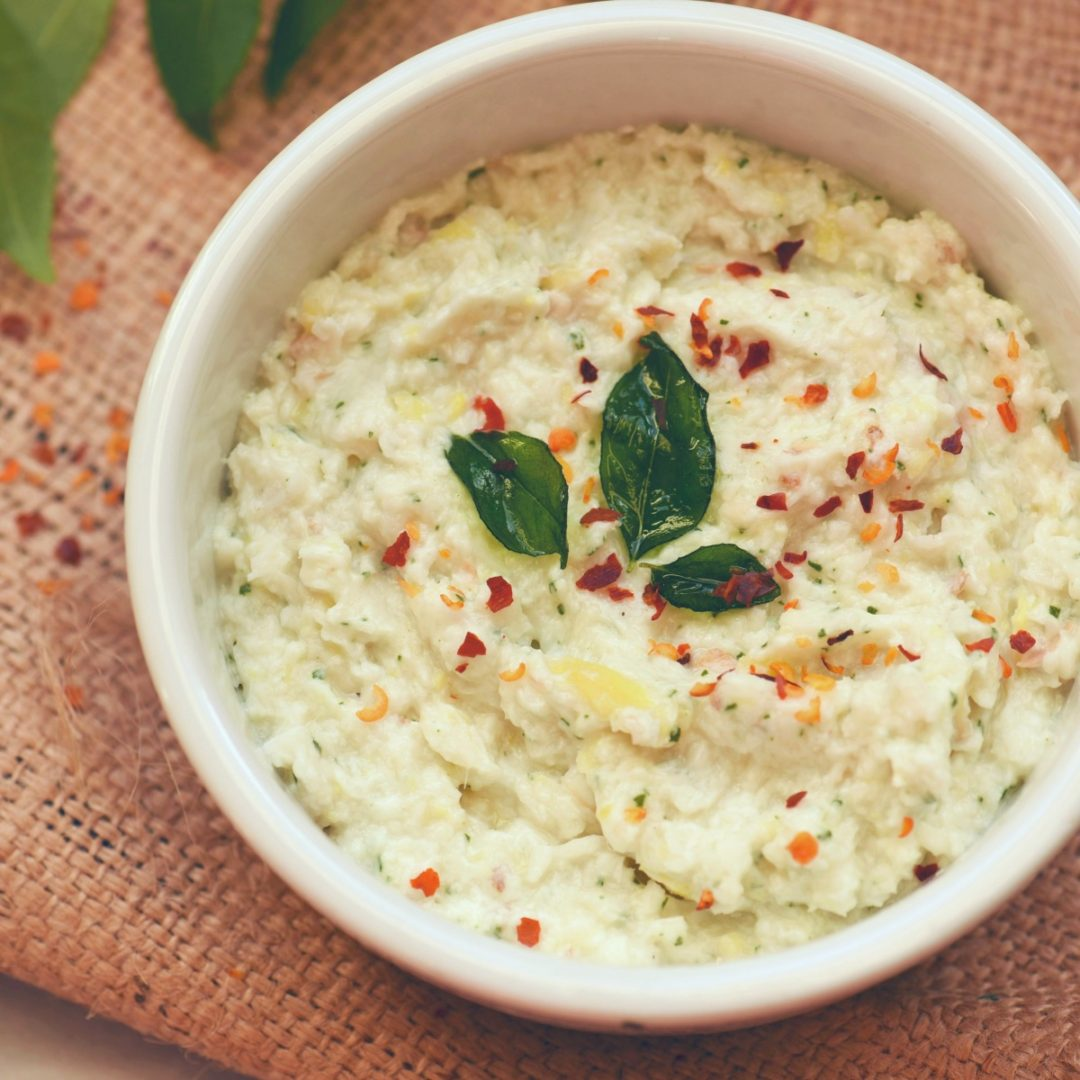 One of the most delicious and rich dips. Really versatile and adds a ton of flavor to any vegetable or meal. It is a naturally mildly sweet and sour dip. It goes well with many savory recipes. Try it with baked or sauteed squash, spicy cauliflower and avocado. It is high in good fats (medium chain triglycerides) that make the meals more satisfying. Skip chilies to make it auto-immune paleo.
Ingredients
1/2 cup shredded, unsweetened coconut (recommend Bob's Red Mill)
1/2 cup full fat coconut milk (canned, organic, BPA line free such as Native Forest')
1/2 inch piece of ginger
10 curry leaves (available at Indian stores)
1 tsp lemon juice
1/4 tsp salt
2 tsp avocado oil
1-2 tbsp avocado oil
1/2 tsp mustard seeds (optional)
1/2 green chili (optional)
1/4 tsp red chili flakes (optional)
Method
Heat oil, on low heat, in a pan. Add curry leaves and cook for a 15-20 seconds until leaves get fried.
Transfer coconut, coconut milk, curry leaves, salt, water, green chilies, and lemon juice to a small food processor. Blend until a smooth paste forms. Pour it in a jar.
Garnish: heat oil on low-medium flame. Add mustard seeds. Cook until they start splattering. Add red chili flakes. Pour the oil mixture over coconut chutney.
Notes
Makes 2-3 servings
Stays good in the fridge for 5-7 days
Coconut chutney goes well with meats, fish. Meatballs taste great with it.