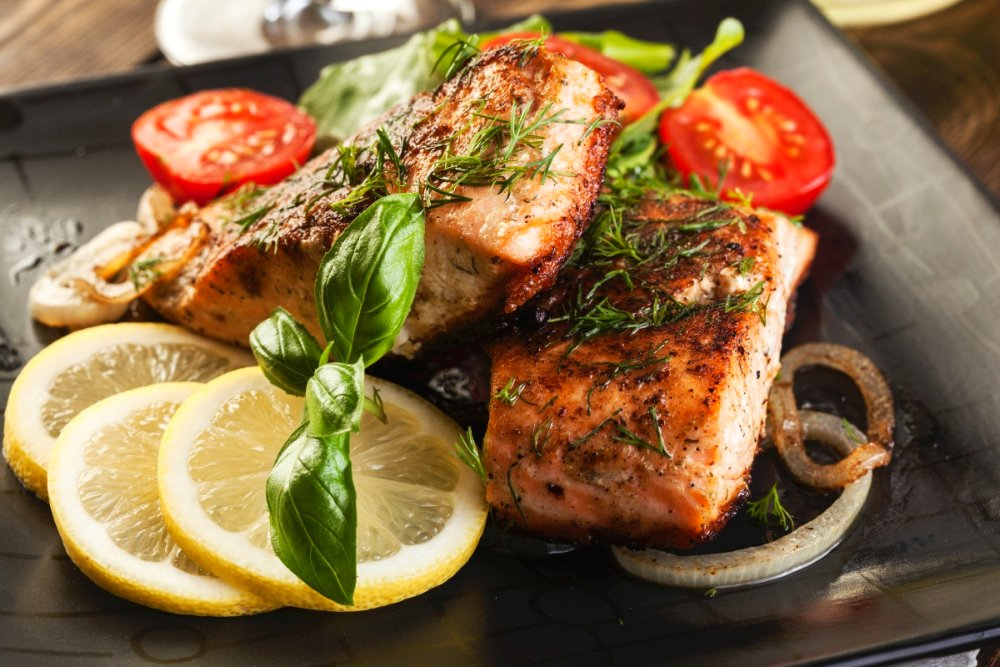 A recent study published in Journal of the American Medical Association Ophthalmology (1), shows that eating at least 2 servings of fatty fish every week reduces risk of vision loss caused by diabetes retinopathy.
Vision Loss in Diabetes
One of the risks associated with diabetes is vision loss, caused by diabetic retinopathy (DR) (2). DR initially causes no or mild symptoms but can eventually lead to blindness. It is a leading cause of blindness in the US. Omega-3 from fatty fish is a powerful anti-oxidant. It helps to reduce inflammation in the retina caused by diabetes and protects it.
How Much Fish Should I Eat?
The beneficial effect of Omega-3 depends on the amount consumed. The 2016 study shows that the people who ate at least 2 servings of fatty fish per week had a 48% reduced risk of DR than compared to people who didn't.
The recommended serving size (3) per American Heart Association is 3.5 ounce cooked or 3/4th cup flaked fish.
Fatty fish high in omega-3 fatty acids are: salmon, mackerel, herring, lake trout, sardines and albacore tuna .
References
Sala-Vila A, Díz-López A, Valls-Predret C, et al. Dietary marine ω-3 fatty acids and incident sight-threatening retinopathy in middle-aged and older individuals with type 2 diabetes. Prospective investigation from the PREDIMED trial. JAMA Opthalmol. 2016