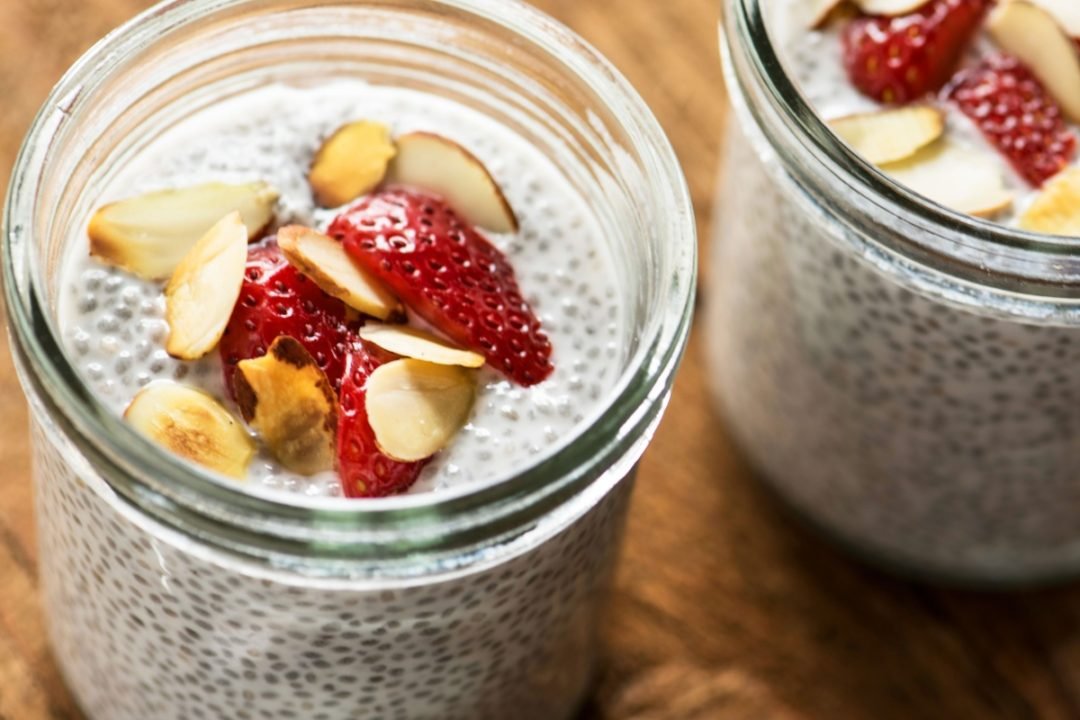 Refrigerate overnight and have it as your healthy breakfast the next morning.
Ingredients
2 tbsp chia seeds
1/4 tsp maple syrup
1/4 tsp vanilla bean powder
1/2 cup full fat canned coconut milk (organic, BPA line free)
1 tbsp toasted almonds
2-3 sliced strawberries
Method
Pour coconut milk, add maple syrup, vanilla, chia seeds. Stir this mixture well.
Refrigerate for 30-40 minutes. Garnish with almonds and strawberries.