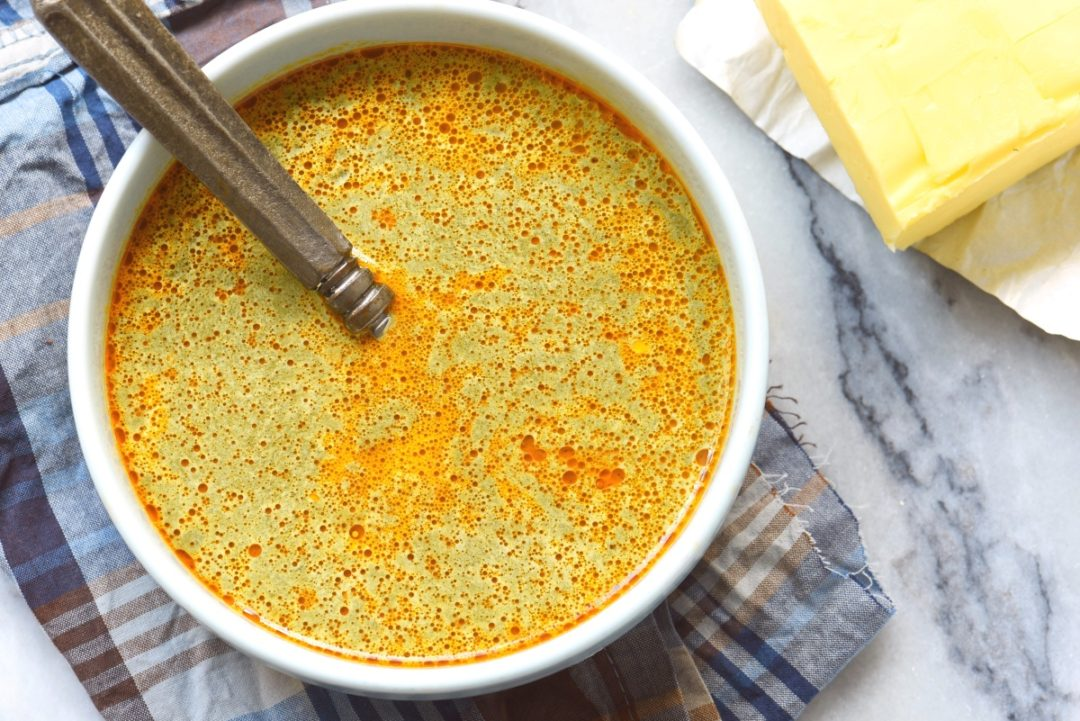 Ingredients
2 bunches fresh spinach
1/4 cup marinara (Rao's sauce)
1/4 cup heavy cream (preferably raw)
1/4 tsp salt
1/2 tsp curry powder
1/4 tsp turmeric
1 tbsp minced ginger
1 tbsp minced garlic
2 cups water
butter
Method
Add water, salt, spinach to a cooking pot.
Cover and cook for 10-15 minutes, on low-medium heat, until spinach is soft.
Blend this, in a blender, until soup like consistency forms.
Heat oil in a pan. Add curry powder, turmeric, ginger, garlic, marinara. Cook for 3-5 minutes.
Add spinach soup and heavy cream.
Add butter just before serving.
Notes
Makes 3-4 servings