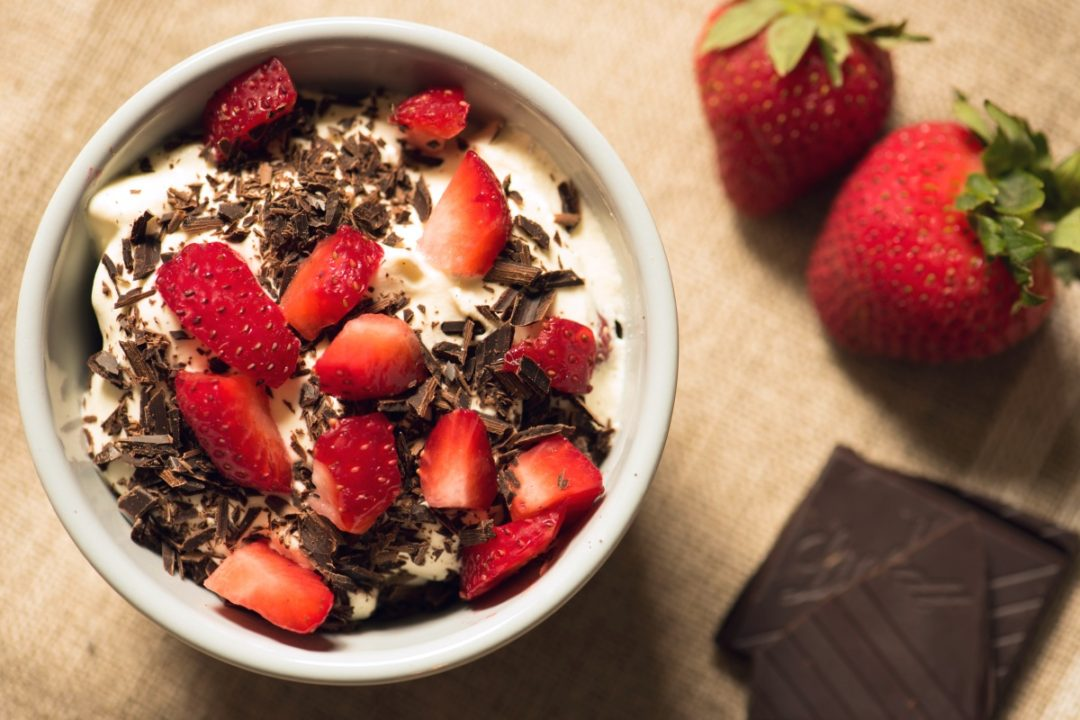 A perfect replacement for ice cream. It is healthier is more flavorful than store bought ice creams. Takes 5-7 minutes to prepare it. Store it in the fridge. It lasts for 3-4 days.  It does not have any gums, artificial flavors, and softeners present in commercial ice creams.
Ingredients
1/2 cup heavy whipping cream (raw, grass-fed cream, if available)
1 tsp honey (optional)
1/4 tsp vanilla powder
2 strawberries, chopped
2 dark chocolate (90%-100% cocoa) squares, shaved
Method
Pour heavy cream in a container. Add honey and vanilla.
*Whip with a hand held blender until it has thick cream like consistency
Transfer 1/4th cup of whipped cream to a bowl. Top it with strawberries and chocolate.
Notes
Makes 2-3 servings
Whip heavy cream for 3-5 minutes on medium-high speed. Check frequently. Whipping for too long it would result in butter like consistency.