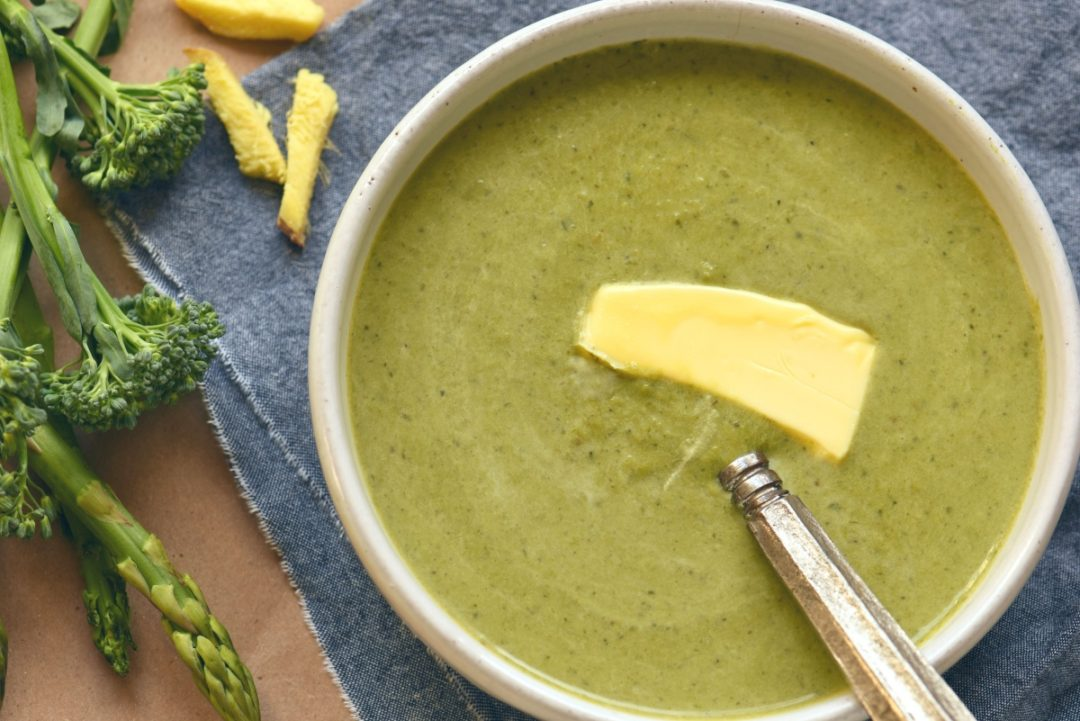 Easy, nutritious soup. Try it with fish, egg salad or just have it by itself. Prepare it in advance for putting together quick meals.
Ingredients
1 lb asparagus
1/2 lb broccoli
1/2 bunch spinach
1/2 onion, diced
1 tbsp ginger, minced
1 tbsp garlic, minced
3 tbsp avocado oil
1/2 tsp salt
2.5 cups water (adjust amount to desired consistency)
1/2 cup heavy cream (grassfed and raw, if available)
butter (grassfed preferred)
1/2 tsp black pepper
Method
Heat oil in a cooking pan.
Add ginger, garlic, and onion. Saute for 7-8 minutes or until light brown.
In a pot, add the greens, water, and salt. Close the lid of the pot and cook, on low-medium heat, for 15 minutes or until vegetables are soft.
Transfer to and blend the cooked greens and sauteed mixture in a blender.
Pour the soup in the cooking pan. Add heavy cream, and black pepper. Cook for 2-3 minutes on low heat. Add some more water, if the soup is thicker than the desired consistency.
Before serving, add butter.
Notes
Makes 3-4 servings