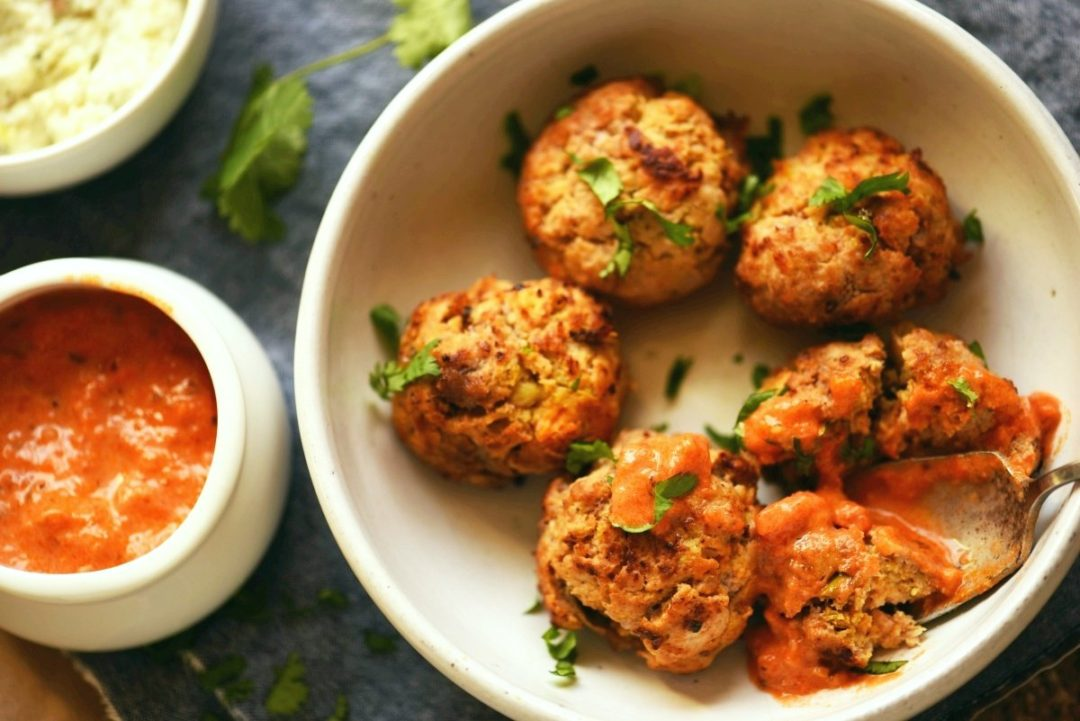 Have them for breakfast, lunch, or dinner. Easy to make and can be stored in the fridge for several days.
Ingredients
1.5 lb ground chicken, turkey
1/2 lb red meat
1 onion, finely chopped
1/2 head of cauliflower, chopped
1/2 bellpepper, chopped
2 tbsp chopped parsley or cilantro
1 egg
1/4 tsp salt
1/2 tsp curry powder
1 tbsp ginger, minced
2-3 garlic cloves, minced
coconut or avocado oil 1/2 cup, if frying method used
Method
Preheat oven to 350 F.
Apply 1 tsp oil on cauliflower, onion, bellpepper. Transfer them to baking tray lined with parchment paper. Bake for 30 minutes.
Mash vegetables (coarsely mashed).
Mix all the ingredients, except for oil, in a bowl.
Make 2×2 inch sized balls
Cook the meatballs:
Frying method: Heat oil on low-med in a deep frying pan. Fry meatballs for 7-9 minutes in each side until both top and bottom are golden brown*.
Baking method: Lay all the meatballs on a parchment paper lined baking tray. Cook for 40-50 minutes.
Notes
Makes 5 servings
Check core temp (should be ~ 160-165F) to make sure that chicken has been cooked well. For faster, gentler cooking of the meat, cover the lid of the pot. This allows steam to cook the meats as well.
Serve with tomato dip, coconut chutney, herb dip, Primal Kitchen's mayo or just eat it as such