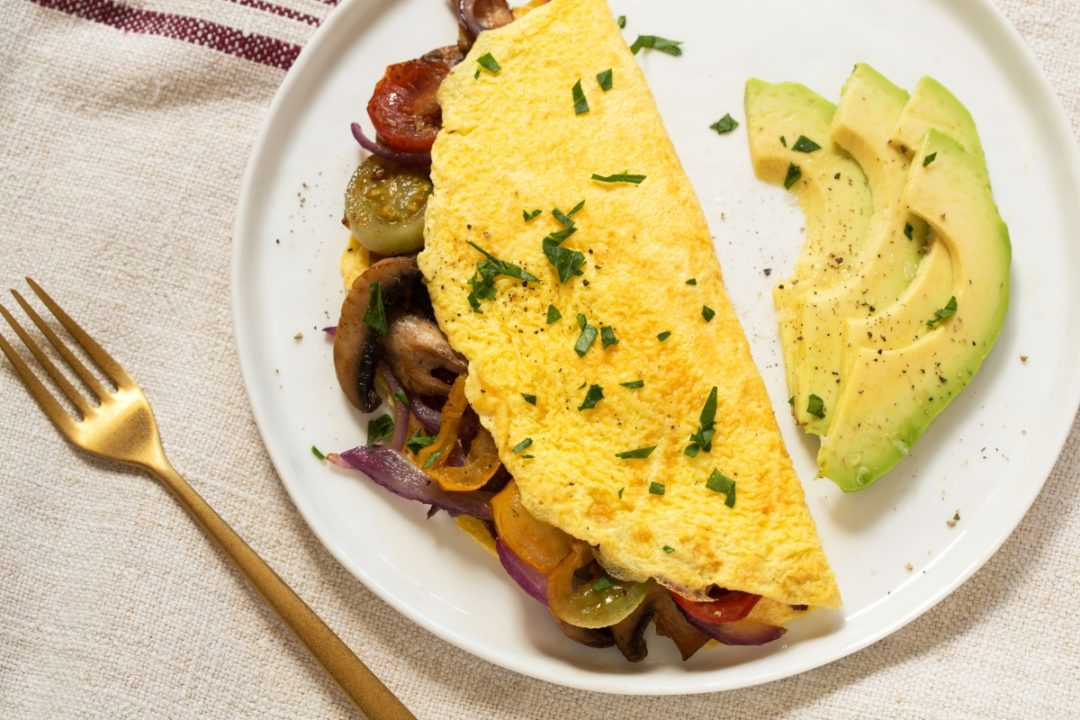 Easy, healthy breakfast.
Ingredients
2 large eggs (free range, organic if possible)
1/3 cup mushrooms, sliced
1/3 cup onion, sliced
1 tomato, sliced
2 tbsp avocado oil
1/8 tsp salt
black pepper 1 pinch
1/2 avocado
Method
Vegetable prep
Heat half of the oil in a pan.
Saute onions and mushrooms until light brown.
Add tomato slices, salt, and cook for another 1-2 minutes. Set the vegetables aside.
Omelette prep
Warm the remaining oil in a pan.
Crack the eggs in a cup and beat them. Transfer eggs to the pan.
Gently keep elevating the omelette and let the fluid on top flow to the bottom of the pan. Keep heat on low- medium. Flip side of the omelette once top is completely cooked. Cook for another 15- 20 seconds.
Lay vegetables on the omelette and sprinkle pepper
Serve with sliced avocado
Notes
Makes 1 serving