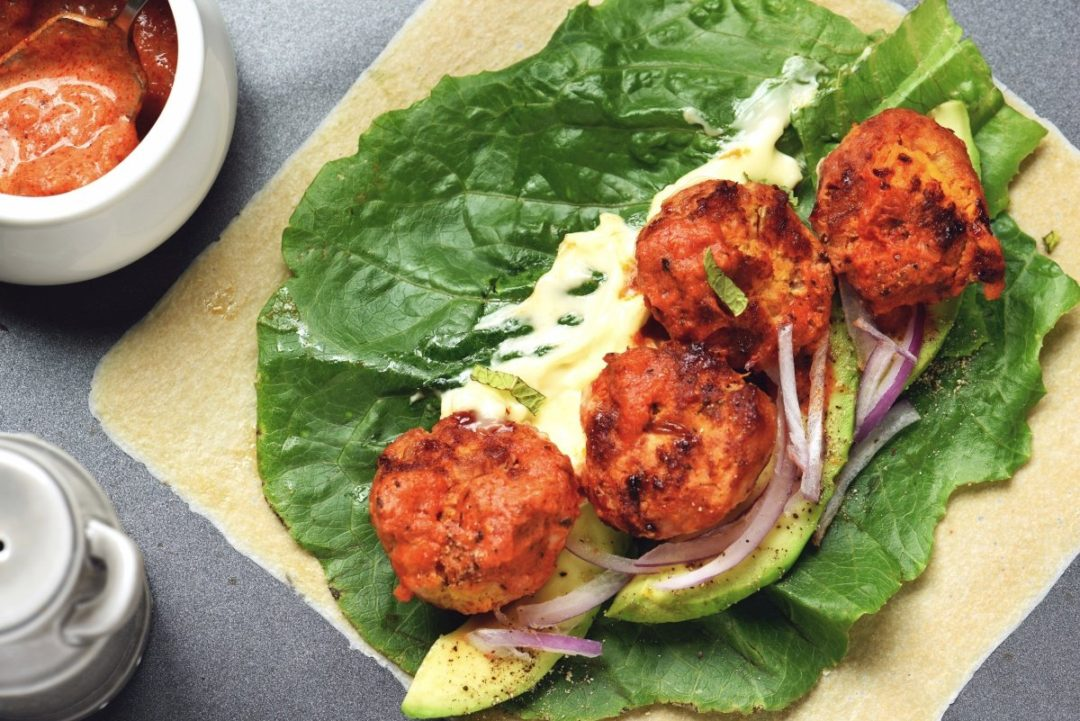 Effortless, low-carb lunch or dinner? This makes a really easy picnic snack too.
Ingredients
1 coconut wrap (e.g. Nuco, Julian, Pure Wraps)
1 lettuce leaf/spinach
sliced onions
1/2 avocado, sliced
2 tbsp tomato dip
4-5 meatballs
1 tbsp Primal Kitchen mayo
black pepper
Method
Lay coconut wrap on a square parchment paper.
Put lettuce leaf on the wrap. Apply mayo on it.
Arrange meatballs. Apply tomato dip on meatballs.
Add avocado, onions. Sprinkle black pepper.
Roll up the wrap in the parchment paper.